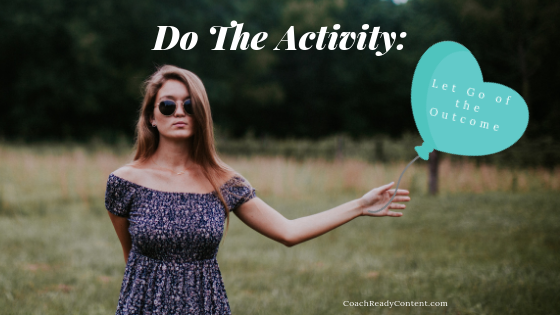 What if you gave a party and no one came?
That's the same fear that so many health coaches worry about when deciding to plan any type of event. Whether it's a free talk, or a paid workshop, this fear goes through your head and can create a huge STOP sign. It can crush your momentum and your dreams.
Or . . .   you can feel the fear and do it anyway.
Christine Kane wrote about her experience when she first began her professional singing career. It's worth a quick trip over to her bog to read:
"But no single event made me successful. Success, I learned, was showing up fully again and again, giving my heart and soul, learning, marketing and doing better each time."
"When hardly anyone comes to your thing, whatever your thing is…my advice is the same. Get better at marketing. And then give the ones who show up the very best you have. You don't have to fake it. But you do have to be there, talk to them and teach them as if they are the most important people in the world. Because they are."
"And you never know how your energy and presence will ripple out into their lives and then back into yours."
Reminds me of a phrase I heard a long time ago, "Do the activity, let go of the outcome." 
Just get out there and take action. And whoever is in your audience was meant to be there. So get good at marketing and magnetize those who are meant to be there. Then "teach them as if they are the most important people in the world. Because they are."